September 1st, 2010, 15:42 Posted By: bandit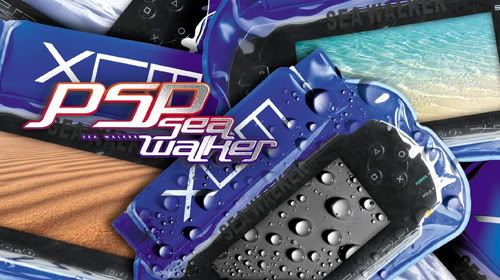 Our contest to win ONE of five XCM SeaWalker Waterproof Bag for the PSP is now closed! That's right, there will be FIVE winners! All you had to do was post a comment here to be eligible. If you missed out, don't worry. We'll have more contests in the near future.

These waterproof bags are versatile and durable. The XCM SeaWalker Waterproof Bag provides unbeatable protection for the PSP console. Interactive, waterproof, and drop-resistant, XCM SeaWalker waterproof bag is ready for any adventure. Bring on the rain, snow, dirt and dust! Don't own a PSP? You can probably use this to store your cellphone, electronic devices or money/keys when you go to the beach or pool.

Features:
Waterproof bag suitable for the PSP™
Play PSP™ games while diving or at home in your bath tub
Protects up to 20m underwater
Dust-proof, dirt-proof, sand-proof, and drop-proof
Can withstand extreme Low and High temperatures
And the winners of the contest are... (drum roll)



vitorgatti
SirEroSennin
mike_jmg
Night-Wolf
Apoklepz



Failed to respond and forfeited prizes.


upnxrawk
Shrygue
FireStag
kalte



CONGRATULATIONS! Winners will be contacted via PM for your mailing address. This information will be forwarded to XCM who will than ship the prizes to you. Please respond within 48 hours or your prize is forfeited and a new winner will be chosen.



For more information and downloads, click here!


There are 6 comments - Join In and Discuss Here