March 28th, 2011, 20:41 Posted By: bandit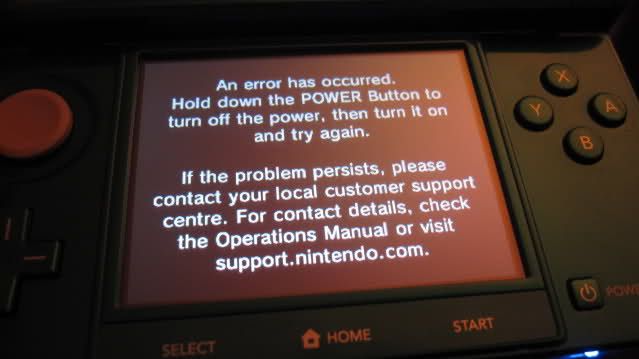 The new Nintendo 3DS launched in North America on Sunday and in Europe on Friday and now some gamers are reporting that the device locks up and displays a "black screen of death."

According to several video game sites, some owners have found that a black screen appears along with instructions to hold the power button down and hard-reset the machine. The screen doesn't appear to be associated with any one game in particular but gamers playing with the Nintendo 3DS, have run into the warning screen while playing "Pilotwings Resort," "Super Monkey Ball 3D," "Ghost Recon: Shadow Wars," and others. Some gamers has even run into the same issue while using the device's own pre-loaded apps.

Rarely do you hear about problems about Nintendo DS products. Anyone pick up their Nintendo 3DS and experienced this problem?

Source: Kotaku / Picture from taku @ NeoGAF



For more information and downloads, click here!


There are 0 comments - Join In and Discuss Here