November 17th, 2011, 00:59 Posted By: bandit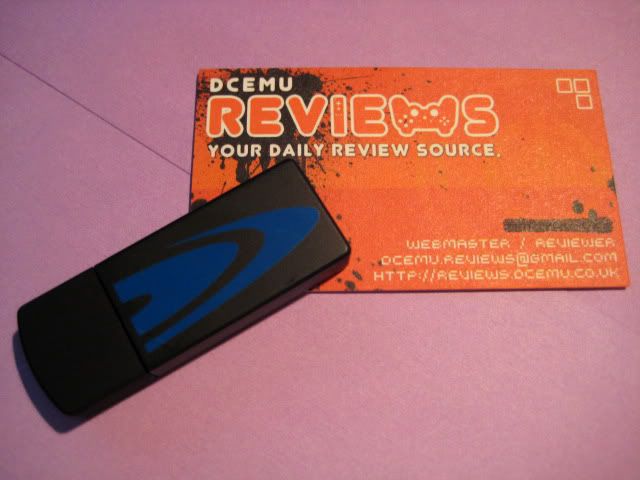 I know, we've been a little MIA with vacations, work, newly launched photography website and a semi slow scene. But today, after getting off work and stepping into the house...SURPRISE! The new True Blue JB2 dongle was delivered. We weren't even expecting this in the mail. This is the newest jailbreak device for the PlayStation 3. Of course, we'll bring you a full review. But right off the bat, this is not your typical USB dongle. No plastic casing! This thing is housed in a metal case...even the cap!

Here are some of the features:

Booting of games designed for PS3 system software v3.6 and above
Runs your existing games and new v3.6+ games from HDD in conjunction with standard backup managers
Does not require the power/eject trick
Custom v3.55 Dongle firmware behaves like OFW when True Blue is not inserted
Manufactured from highest grade components and Actel based
Durable and high quality metal case design
Tough and durable plastic packaging
Further features to be added as they are developed
On board 2 MBytes SPI flash
Supports Fat and Slim PS3 consoles currently running any firmware up to v3.55 and any PS3 which can be downgraded successfully from v3.6+ to v3.55 (NOTE: requires other tools, True Blue cannot downgrade a console)
Supports all regions of consoles
Supports all regions of v3.6+ games
Rock solid crystal oscillator on board for flawless timing
You can purchase the True Blue dongle from LighTake along with a bunch of other gaming accessories.

*UPDATE* 11/17/2011
Hmmm...it seems LighTake wasn't the one who provided it. Time to investigate...



For more information and downloads, click here!


There are 0 comments - Join In and Discuss Here