March 31st, 2011, 19:41 Posted By: bandit

Xbox 360 Kinect Sensor Protective Silicone Gel Case Cover
Manufacturer: N/A
Site: Buy from LighTake (black) / Buy from LighTake (white)
Price: $6.59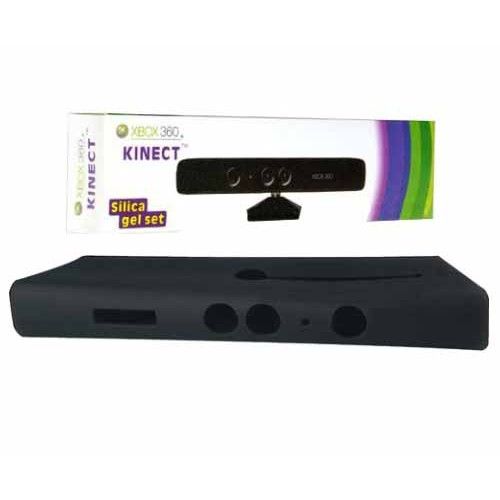 Overview : Protect your Xbox 360 Kinect Sensor from dust, dirt, scratches and fingerprints. Slides easily over the Kinect.

Features :
Protects Xbox 360 Kinect from dust, dirt, scratches and fingerprints!
Made of silicone Material
Easy to install & remove
Total access to the ports and controls
Quality/Usability : Some may see silicone cases as necessary and some may see it as useless whether it be cellphones or handheld products. It is all about personal preference. Granted that the Kinect sensor is stationary, I prefer to protect it. With all the moving and jumping around, you never know. I also like to keep my products in tip top condition as it is better for resale value. With my game room being a dust magnet, dust love to attract to any location or product that has a flat surface.

The silicone case is made of durable rubber that is similarly used on cellphones, Nintendo DS, iPhones, cameras and other portable devices. It has a decent amount of thickness where its not transparent and doesn't feel thin where it will rip easily. There are cutouts on the front for the camera and sensor and the bottom to insert the Kinect. The sides also have openings but protect the edges of the Kinect as the edges of the silicone are rounded. To insert the Xbox 360 Kinect sensor into the silicone case, you insert it from the bottom. Once the sensor is inside the case, it's a perfect fit and snug.

Conclusion : Overall, the Xbox 360 Kinect Sensor Protective Silicone Gel Case Cover protects the Kinect very well. Cheap in price and its a perfect fit. If you have hardwood floor or just want to keep your product in mint condition, I suggest investing in something like this. It comes in two colors; black and white.

Images via comments



For more information and downloads, click here!


There are 0 comments - Join In and Discuss Here