October 12th, 2010, 05:24 Posted By: bandit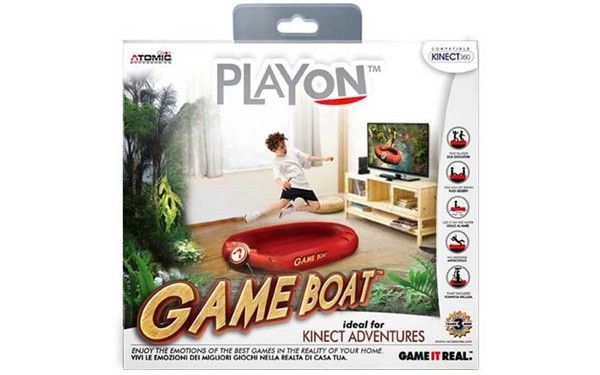 And you thought third party Wii accessories were ridiculous? Pfft! One of Microsoft's highlight games for Kinect's debut demonstrations was Kinect Adventures! -- which includes a white water rafting "experience" -- so quite naturally someone somewhere came up with a fitting peripheral to the peripheral in the shape of... a boat. Atomic Accessories thinks that in order for you to be fully immersed in Microsoft's river slalom game, you need your feet firmly planted in an inflatable raft. For added value, we're told the Game Boat will accommodate two players and it'll also be compatible with your local pool or sea.


Game Boat™ is de facto the first accessory for the peripheral which doesn't need any. The first product in the Play On™ line-up brings the entertainment of Kinect Adventures™ game out of the tv set, directly in your living room! Game it Real™ ! With this real-size replica of Kinect Adventures™'s awesome dinghy.

Size: 150 x 150 cm. Ideal to comfortably play in 2 gamers simultaneously, still without being clumsy in the living room.

Easily inflated in a few minutes through the practical pump (included). Game Boat™ can also be used in the water, at the sea or at the pool, by children and adults.


Source: Atomic Accessories



For more information and downloads, click here!


There are 0 comments - Join In and Discuss Here