December 11th, 2010, 17:01 Posted By: bandit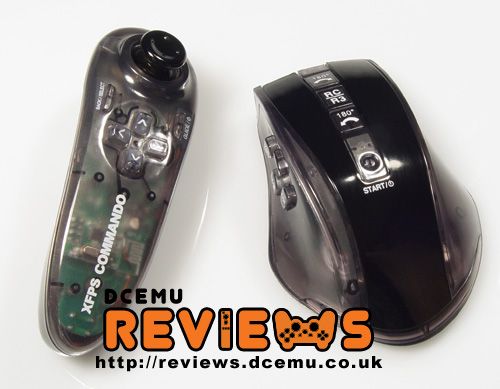 We have an Exclusive first look at XCM's new XFPS Commando. Its a wireless mouse and controller combo that is compatible with Xbox 360, PS3 and PC. It even works with wired Xbox 360 headset.


The XFPS Commando is designed for First Person Shooter games. Different from our previous XFPS adapter versions, this device is designed to be used with our own mouse and controller. It is compatible with Xbox 360™, PS3™ and PC. It features a wireless design, faster moves 180° across the scene, compatible with Xbox 360™ headset, sensitivity adjustment, etc.


Features:
Compatible with all versions of Xbox 360™ and Xbox 360™ Slim, PS3™ and PS3™ Slim, PC
Compatible with Xbox 360™ Wired Headset
Compatible with the latest PS3 firmware
Consist of 2 devices: XFPS mouse and controller.
Instant plug and play technology
Wireless design
Ideal for use with all FPS titles
Super high sensitivity precision and smoothness
Move 180° across the scene faster
Built-in auto-fire function
XFPS Commando will be released soon and can be found at Play-Asia, ConsoleSource and Divineo China.

Images via comments



For more information and downloads, click here!


There are 0 comments - Join In and Discuss Here