March 23rd, 2010, 16:15 Posted By: bandit

DCEmu Reviews brings another EXCLUSIVE first look at XCM's newest product...V-Box2.

The V-Box2, is the world's first notebook VGA box and is compatible with Xbox 360, PS3, Wii, PS2, GC, Xbox and any console which has the component output

Enable video game play on your laptop, netbook,and desktop.

Fully Compatible with Xbox 360™, Wii™, PS3™/PS2™, PSP 2000/3000 series™, Xbox™ GameCube™ or any device with component output. You can record gameplay, movie or take a screenshot of the gameplay to the hard drive so you can edit, use it as a wallpaper or record your gameplay for analysis.

Compatible with Window 7, Window Vista and Window XP

Function :
Crystal Clear Picture Screen.
Supports USB 2.0. Plug and play. Does not require any configuration
Supports Streaming Video. Can be stored in multiple formats including: (MPEG-1/MPEG-2/MPEG-4/AVI/VCD/DVD/SVCD)
Supports multiple picture file formats such as JPEG and GIF.
Supports multiple input formats such as (NTSC/PAL/SECAM)
Auto playback allows you to store in game action to your PC/laptop
Display settings can be adjusted such as Brightness/Contrast/Image Sharpness/Fullness/Color
Supports Windows 7, Windows Vista and Windows XP operating systems
No word on pricing but it will be available sometime next month (April/May) but once we get more info, we'll post it first thing.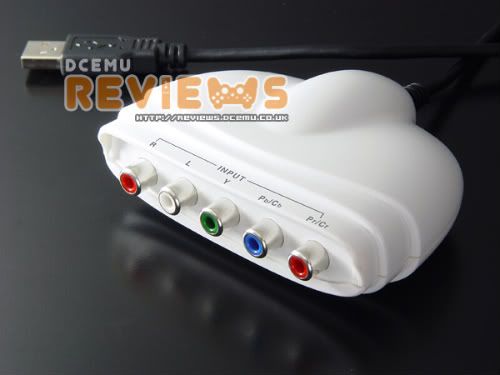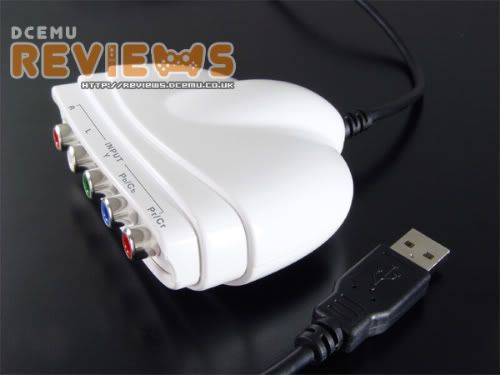 For more information and downloads, click here!


There are 1 comments - Join In and Discuss Here