November 30th, 2010, 17:26 Posted By: bandit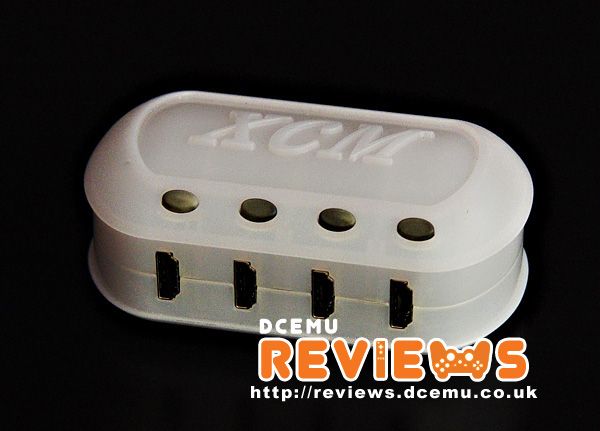 DCEmu Reviews has another EXCLUSIVE first look at XCM's newest products to be released real soon, XCM HDMI Capsule.


XCM HDMI Capsule (HDMI Splitter) is unlike similar HDMI splitter products on the market (most of them are black or grey color). XCM HDMI Capsule is a frosted white color with a built-in 4 set LED for different HDMI ports. Each set of LEDs has its own color and light up when in use. It is in small size and looks cool. You can plug in for 4 different kinds of consoles, simultaneously. You can assign which HDMI cable goes to which color for your console; green LED for Xbox 360™, blue LED for PlayStation 3™, red LED for Wii™, Yellow LED for DVD player or however you like it. Enjoy!





XCM HDMI Capsule Splitter will be released soon and can be found at Play-Asia, ConsoleSource and Divineo China.

Images via comments



For more information and downloads, click here!


There are 0 comments - Join In and Discuss Here