September 1st, 2010, 21:41 Posted By: bandit


ENTER NOW TO WIN!!




Since today starts the beginning of a new month, why not start it off with another contest!? We have teamed up with XCM again to give you a chance to win one of THREE XCM XFPS Fire Light Gun for the PlayStation 3! XFPS Fire Light Gun brings console first person shooters to a whole new experience. Bring the entertainment to your living room! With the XFPS Fire, you can snipe your foes with precision aiming using this light gun. No more having to move your thumbs or getting cramps. Simply point and shoot. What makes the XFPS Fire Light Gun even better is that it works for ALL first person shooters and is compatible with all PS3 systems.



To enter, all you have to do is comment on this post. In order to posts comments, you must register first, if you aren't registered already. This contest is open to all gamers WORLDWIDE! Winners will be selected on October 1st. We will contact winners for mailing address and all items will be shipped by XCM.

Thanks to everyone who enters and good luck. Remember to post a comment in order to be entered into the contest. Again, a big THANK YOU to XCM for providing the goods.

Don't own a PS3? Did you know, even though this is meant for the PlayStation 3, you can still use this on the Xbox 360? All you need is the XCM Cross Fire Converter. Cross Fire Converter is NOT INCLUDED with contest but can be purchased separately at any of these online retailers: Play-Asia, Divineo US, Divineo China, Divineo France, Divineo Spain, ConsoleSource, Extreme-Mods, Gp2xstore, GoldenShop HK or Amazon.com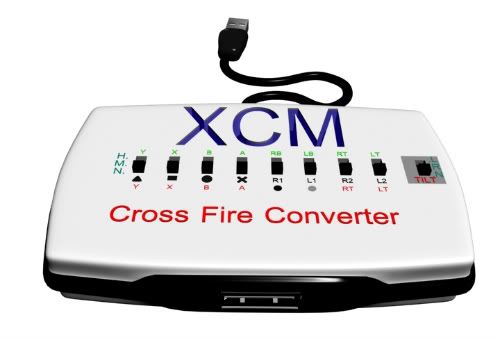 Be sure to subscribe and follow us on YouTube, Facebook and Twitter for more news and future contests!

DCEmu Reviews and DCEmu is not responsible for lost or damaged packages, damaged PS3s and/or electronic devices. All shipping of prizes are handled by XCM. Any concerns in regards to XCM XFPS Fire Light Gun or shipping, please contact XCM at xcmcc@xcm.cc.

Images via comments



For more information and downloads, click here!


There are 171 comments - Join In and Discuss Here