August 12th, 2010, 16:02 Posted By: bandit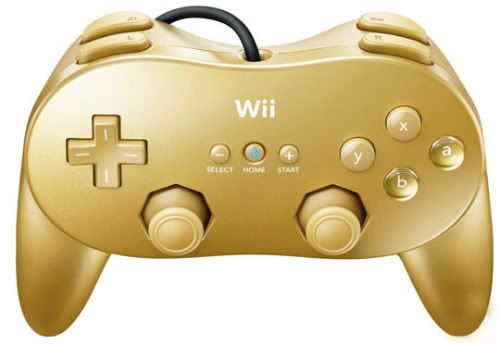 It was hinted at for months, in rumor reports and in appearances on retailer websites. But now, it's official and final: for the release of the Wii remake of GoldenEye 007, Activision will release a limited edition hardware bundle that includes the game and a special edition gold-colored Classic Controller Pro.

The GoldenEye 007 Classic Edition will run you $69.99 to get the game and the Golden Gun-inspired Classic Controller Pro. The game, by itself, is currently listed on retailer sites at $49.99. Both game and bundle will be available November.

Of course, Classic Controller support is merely an option: the final game will have all sorts of different control options, including Wii Zapper support and standard Wii Remote/Nunchuk.

Image via comments



For more information and downloads, click here!


There are 0 comments - Join In and Discuss Here